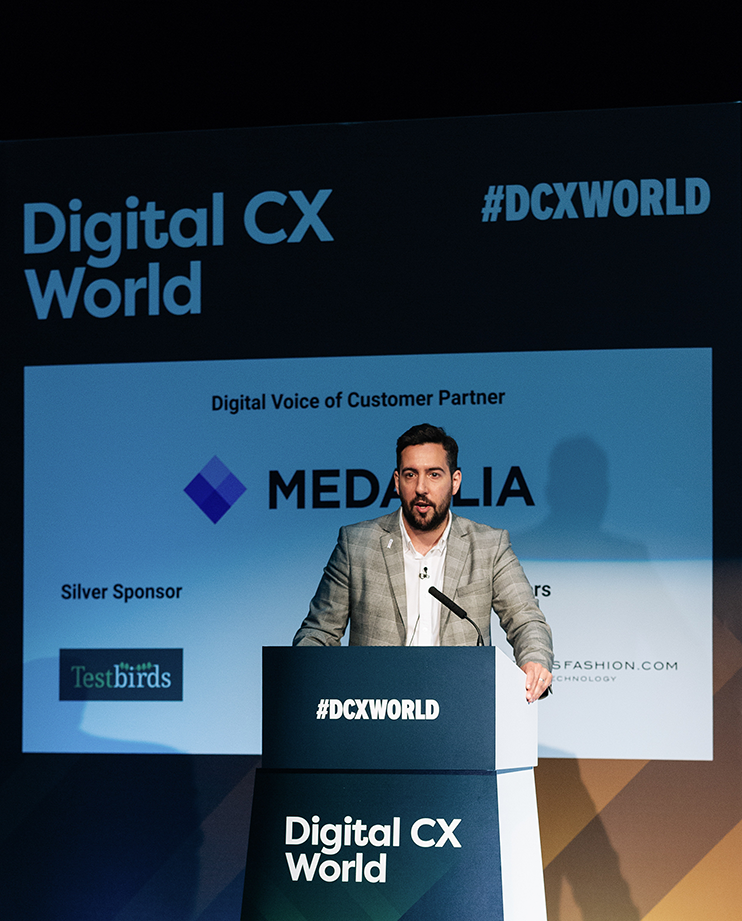 Yiannis is the Founder of Birmingham Tech Week, a community initiative designed to inspire the next generation, celebrate success and create an environment where people can collaborate. Birmingham Tech Week launched in October 2019 and saw 5,000 people attend more than 60 events. This achievement raised the profile of Birmingham's technology scene and saw Yiannis get recognised as Outstanding Individual of the Year at the Silicon Canal Awards.
Prior to this, Yiannis was the Co-Founder & CMO at Hyve, a Brand Advocacy Platform and has over 15 years experience in Marketing, Customer Experience (CX) & Innovation. His career started at B2B SaaS company Rant & Rave, where he helped them grow from challenger brand to a market leader that eventually sold for £45m. Following this, he was chosen as the UK Chair for the Customer Experience Professionals Association (CXPA) which is the largest community of CX professionals in the world.
He holds a number of Board positions, including; Innovation Birmingham (part of Bruntwood Sci Tech) and the West Midlands Combined Authority Digital Skills Partnership (WMCA) where he's helping them narrow the digital skills gap through innovative solutions.
Yiannis is a seasoned speaker and has spoken at many of the top business schools including Warwick, Henley and Aston, and has been invited by Salesforce, HubSpot, Google, NatWest and The Media Trust to speak at their events.
During his career, he has also been named Central England's Entrepreneur of the Year, awarded a place on the prestigious Marketing Academy and selected to take part in several high-growth start-up programmes.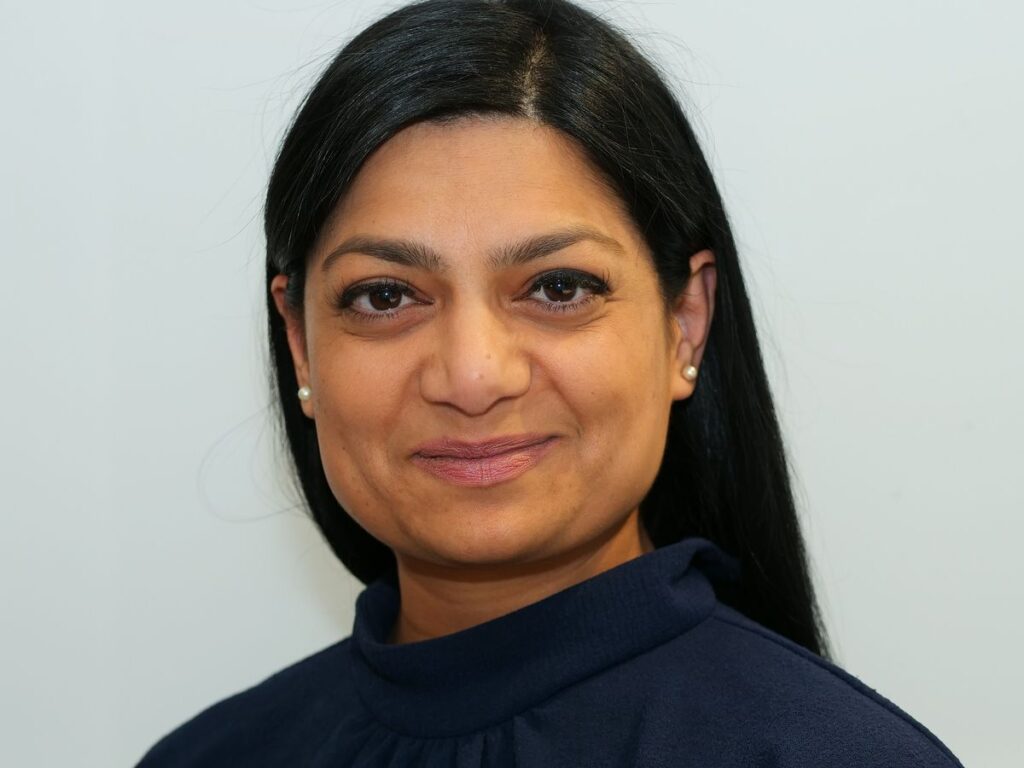 Pam Sheemar has over 20 years of experience in the finance industry in one of the UK's top 5 banks, NatWest. During her career at NatWest, Pam has held various positions including Local Director for North and South Wales leading large teams across the retail banking network. Pam is experienced in change, strategy and transformation. She has extensive leadership skills developed during her experience. Her other roles have also included Credit Risk analysis, proving good judgement and reasoning, Communications Teams including planning.
Pam's current role is Entrepreneur Development Manager heading up the Birmingham Entrepreneur Accelerator. In this role, Pam supports hundreds of entrepreneurs to start, scale and succeed with their businesses, providing a web of support including access to an extensive internal network of support whilst working collaboratively with the external eco-system and stakeholder partners.
Pam also participates in executive coaching and engages frequently with C-suite leaders at various organisations supporting their growth and development.
Passionate about Diversity and Inclusion, she also supports various initiatives across the region and is passionate about community and charity. Outside work Pam is also a Magistrate / J.P sitting on the Black Country Bench, Executive Board Member for the Asian Chamber of Commerce. As Ambassador for South and City College, Pam champions learning experience of our future generations.
Pam is a proud Board Director for Birmingham Tech, championing Tech across our city and ensuring that we inspire, celebrate and collaborate to put Birmingham on the map for Tech.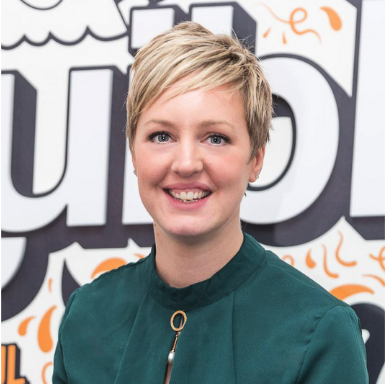 Kim is a fantastically dynamic businesswoman and entrepreneur who has combined her dream of establishing and nurturing her own company whilst also delivering, communicating and sharing such skills to her clients. Kim is a multi-award winning businesswoman having been crowned 'Young Entrepreneur of the year 2016', a finalist as 'Business Woman of the Year 2018' (for the Birmingham Awards) and Squibble her design agency won 'Digital & Creative Business of the Year 2017'.
Kim started Squibble in 2010 and has grown the business to include past clients like McDonald's, Auto Trader and Marks & Spencers. That's just UK based, they stretch as far as Australia, Abu Dhabi and New York. Kim has lead many top­‐level campaigns for leading brands in the UK and because of this holds a strong position within the industry. She also has a vast and knowledgeable understanding of how to convert online visitors to customers combined with the ability to manage both aspects of website design and brand development.
When she isn't glued to a computer screen, Kim spends her time helping entrepreneurs as a mentor through the Natwest Accelerator Programme. Due to her start-up success, she is well placed for the focus on the growth and development of its entrepreneurial members.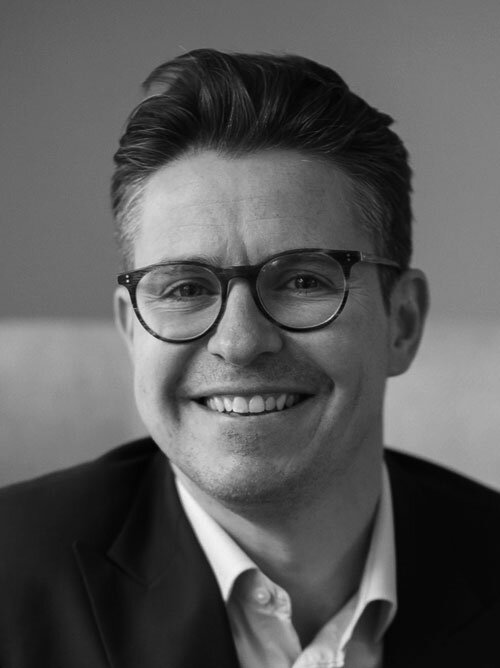 Chris works with leaders and companies to build better businesses. His approach brings purpose, clarity, creates alignment, and engages people and customers. He supports companies to uncover, articulate and activate their purpose.
His clients have become purpose driven enterprises and he works with organisations so they achieve sustainable growth while improving their staff engagement and performance.
In his career he's been fortunate enough to work in high growth businesses (£5m > £120m and £25m >£170m) and large-scale JV's across the private, public and voluntary sectors with experience stretching industries from the employability sector to criminal justice.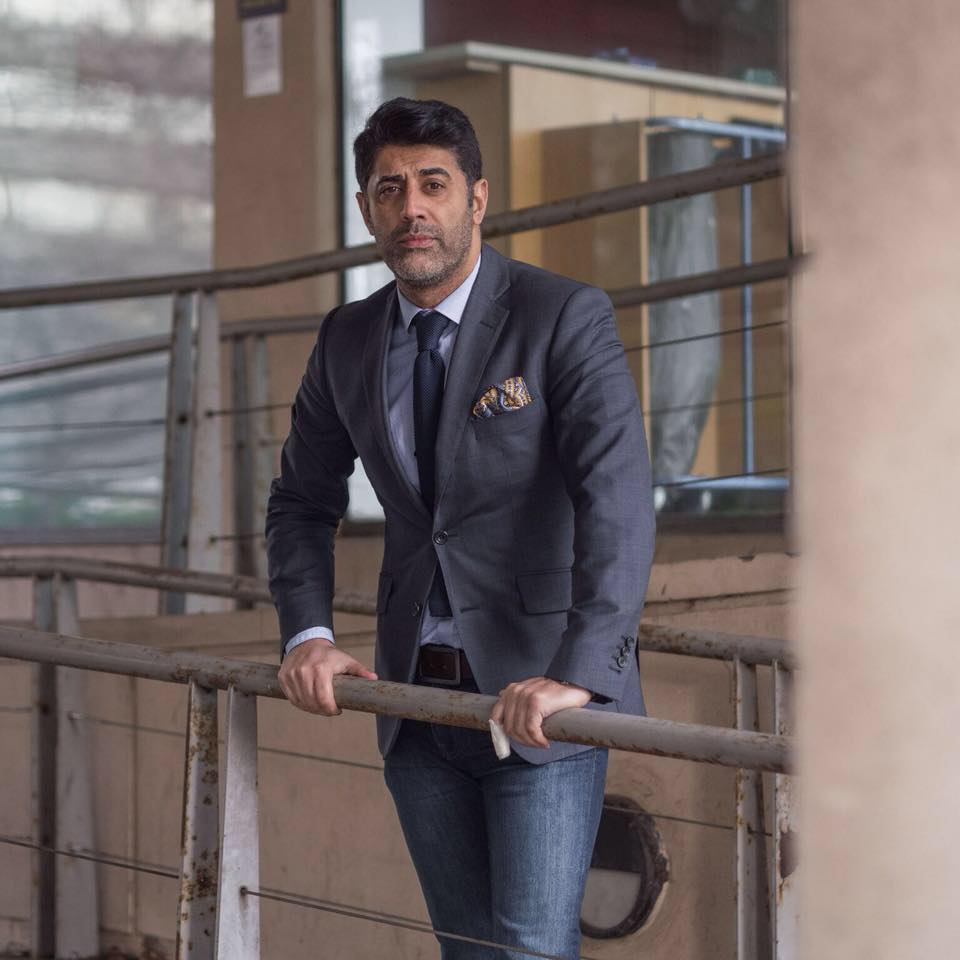 Qasim is a technology, digital entrepreneur and investor with over 20 years experience in helping grow and turn around digital and creative agencies.
He is currently the CEO/investor of 5 companies within Wow Group of Companies Ltd.
As well as a founding board member of Birmingham Tech Week CIC, Qasim was the President of Asian Business Chamber of Commerce (part of Greater Birmingham Chambers of Commerce) from 2018 - September 2020. As well as this, he was also Vice Chairman of Ronald McDonald House Charities from 2018 - October 2020.
Qasim lives by 3 core business values and serve as the blueprint for his success:
Be Brave – Empowering colleagues and clients to achieve their goals, by helping them step outside of their comfort zones, because that's where the magic happens.
Be Bold – Saying we are good enough, but always looking to do better. Whilst at the same time listening intently to our customers and colleagues and being open to feedback.
Be Empathetic - The most important value in our business. We encourage our employees to view the world from our customers and colleagues perspective. Seeing the story from the opposite side allows us to not only to meet our client's and colleagues' needs, but to occasionally exceed them.
#BeBraveBoldEmpathetic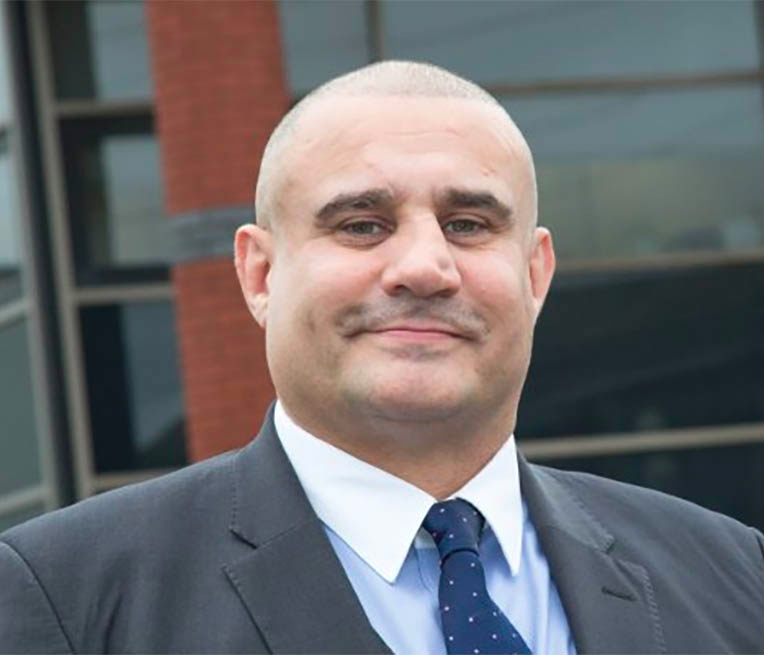 A national and international award-winning Chief Executive Officer with a demonstrated history of success working in Tech, Manufacturing, Retail, Consultancy, Media and Membership organisations. He has taken businesses from conception to £100m plus turnover based largely on organic growth, experience, strategy and contacts.
Paul's mindset, both in business and in helping individuals, is to improve and increase opportunities, to enhance prospects and bring the very best out of people and into their lives - permanently.
He owns and operates numerous companies across a broad range of sectors, both wholly and jointly with others. He supports several organisations in various capacities, including as a patron, non-executive director and in select ambassadorial roles. They include current positions as vice president of Acorns Children's Hospice Trust and patron of EmployabilityUK.
Known as 'the quiet changemaker', his passion and drive are fuelled by a desire to help others and to give back to causes he cares deeply about.
Paul is a collaborative and persuasive communicator, with the ability to cultivate sustainable and robust stakeholder relationships. He builds reliable, commercially astute teams to tackle existing problems and react quickly as new challenges present themselves.
He bases all his professional efforts around three fundamental cornerstones: professionalism, integrity and loyalty.
With extensive experience in directing large, multi-sited teams, he strives to deliver results to the highest possible standard. He has repeatedly earned the confidence of senior stakeholders through making optimal, cost-effective decisions in difficult and deadline-driven situations. As a vastly experienced commercial negotiator, he strives to influence, engage and empower at all levels both inside and outside any organisation he works with.
He is proud to be described by many as 'the most connected man in the region', and he's always on the lookout for new challenges, experiences and opportunities where he can harness his network and utilise his uniquely driven approach to cause change for the better.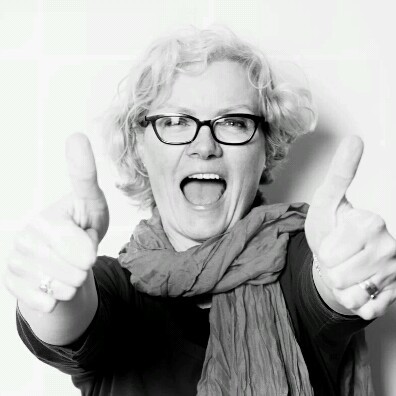 Pauline Roche is an award-winning (winner of West Midlands Women of the Year 2016 award for outstanding contribution to technology, and listed #InspiringFifty) tech connector, do-er and fosterer of skills and knowledge in the West Midlands and beyond as an award-winning Producer, Broker and Journalist of social enterprise RnR Organisation.
She received an honorary doctorate in Business Administration from Arden University in June 2018. She chairs both the West Midlands Open Data Forum and regional charitable funders' group, WM Funders Network. She is on the Steering group of the Open Data Institute Birmingham node and the organising team for the national Open Data Camp unconference. She co-founded and runs both the Net Squared Midlands: tech for social good meetup series and the UK unconference for voluntary sector infrastructure organisations VCSSCamp.
She is a member of the global community for Women in Tech, Adas List, and organises meetups of the West Midlands members, as well as being a member of the women's business organisation Shakti Women.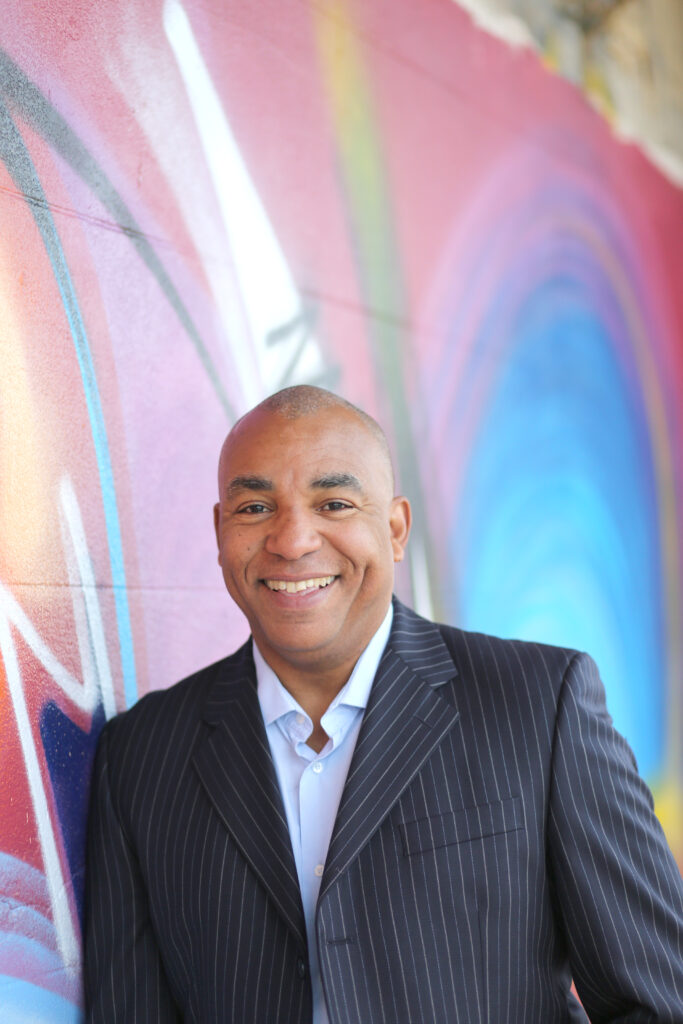 Alex's lifelong aspiration has always been to develop a scalable way to support those who, through circumstances mainly outside of their control, find themselves in a tough place they can't quite escape from. Tough means different things to different people. It could be as simple as not being able to actualise a positive self-image; it might mean progress is blocked by the behaviours and biases of others; or it could mean being excluded, with access to the right support services to successfully launch a business, always seemingly just out of reach.
Alex is the CEO and Co-Founder of TIN Smart Social - a Purposeful adVenture Builder business. They provide professional services and consulting to help organisations, particularly small digital start-ups and scale-ups, to power their purpose and build capability. This helps them to scale and grow with access to the 'just in time' digital and functional services (such as HR, legal, marketing) they need, only when they need it. It's all about collective creation.
Alex has always been interested in developing and scaling 'digital by default' initiatives, investing in early-stage ideation, shaping business models, and creating cross-venture synergies. Working with purpose-led partners in high growth sustainable sectors enables them to collectively drive ethical innovations that address digital poverty, fuel poverty and to achieve health and wellbeing in communities. That's his social purpose and as a business, they help others to connect to theirs.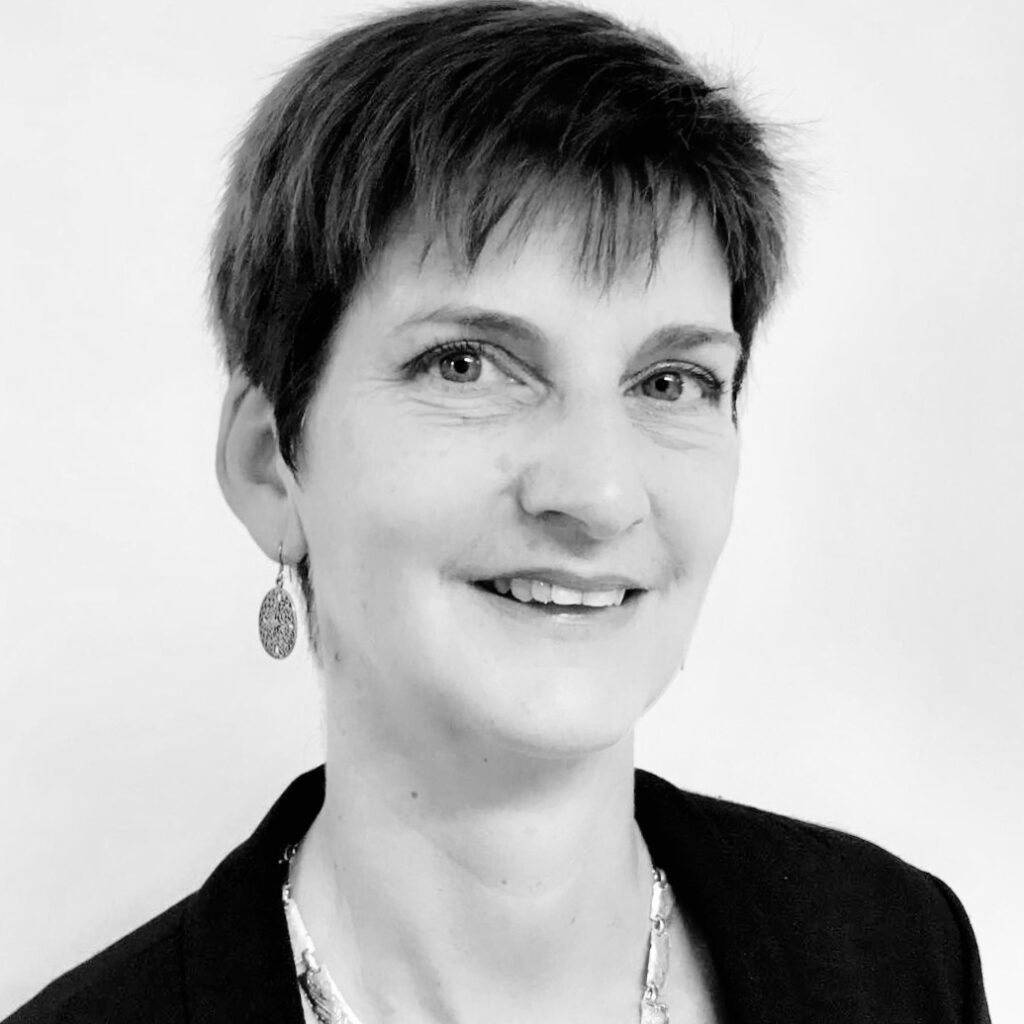 Dr Pam Waddell is the founding Director of the Innovation Alliance for the West Midlands, a regional partnership working to stimulate science and technology-based innovation to improve prosperity and quality of life across the West Midlands. The principal objectives are to build a vibrant innovation ecosystem for the West Midlands and to catalyse collaborative activity focussed in demand-led innovation. The Innovation Alliance built on the legacy of Birmingham Science City, which Pam directed from 2009-2017.
Pam is a recognised authority, locally and beyond, in the role of innovation as a driver for economic growth and improved public services, with extensive experience of leading, building and supporting strong innovation networks across diverse sectors and types of institution. She has had demonstrable success in partnership and project development, including winning of major project funds and collaborations between public, private and research sectors, and has an excellent track record of developing strategy and operation plans for delivery, both in her current role and from her 16 years in the Research Support team at the University of Birmingham. Pam has considerable and respected leadership and management experience and has a reputation for integrity and tenacity.
Pam was awarded an OBE for services to innovation in the West Midlands in the 2019 Queen's Birthday Honours.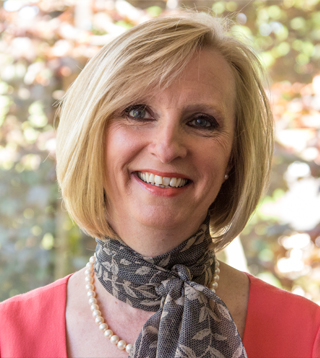 Tracy was previously a Board Executive at midlands tech firm, SCC plc running a £350 million public sector business & latterly Director of Corporate Services. Tracy is now Non Executive Director at WM5G Ltd and the Department for Transport, sitting on the Future of Transport Advisory Board. Tracy is Chair at Curium Solutions, an award-winning leading change consultancy with the emphasis on leadership, an Advisory Board Member for Bruntwood SciTech Birmingham, the leading tech incubator, a Governor at Birmingham City University, a NED for Coventry City of Culture 2021 and a NED at Birmingham Tech Week.
Recognised as the Digital Leaders West Midlands Champion in 2018 and one of the top 200 influential women in UK tech by Computer Weekly in 2020. Tracy spent three years on the Board of Tech UK, the trade association for the UK Tech Sector and is a frequent public speaker on the future impact of technology and the need to improve diversity in the sector.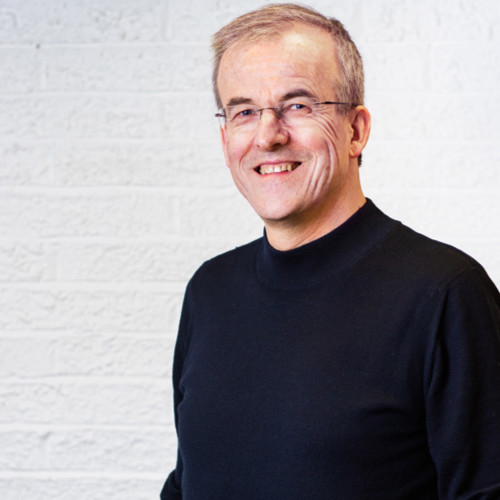 David is Managing Director of Bruntwood SciTech - Birmingham. His career over the last twenty years has been in knowledge transfer; working at the interface between applied research and commercial application and exploitation. His expertise and interests are directed at creating appropriate partnerships and infrastructures to promote the development and success of cross-sectorial knowledge-based businesses.
He started out as a PhD microbiologist, with research interests in the application of microbes in what is now described as 'clean technology'. In 1992 he co-founded and led a start-up biotech venture and this experience developed into a wider interest in the translation of science into good and applicable technologies.
Following 10 years in Cambridge leading the early commercial development of the Babraham Research Campus, he moved to Birmingham in 2008 to develop and implement a new strategy to build on the legacy of Aston Science Park. The result is the Innovation Birmingham Campus; an urban focal point promoting digital innovation and adoption across all sectors. In 2018 the Campus became part of Bruntwood SciTech to create a focal point for a thriving innovation district, Knowledge Quarter in Birmingham. Bruntwood SciTech is also partnering with the University of Birmingham in the development of the Birmingham Health Innovation Campus.
David sits on the GBSLEP; WMCA and Midlands Engine Innovation Boards and has an active interest in promoting digital talent and opportunity for all as part of an inclusive digital innovation agenda. He was awarded an MBE for 'contributions to science' in 2009.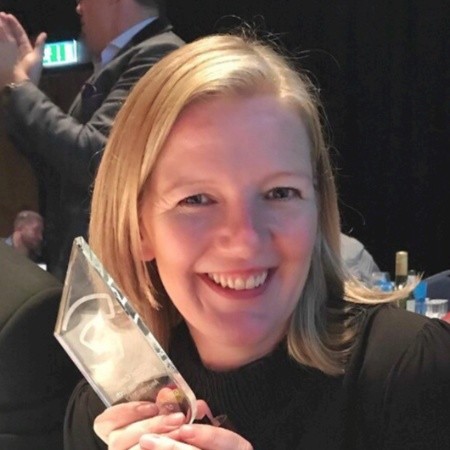 Clare is Associate Director at B13 Technology - an award-winning, Birmingham based software development consultancy. She came to tech just 3 years ago after retraining at the School of Code Bootcamp and now combines her previous operational and project management experience with software development.
Clare wants to continue the legacy of School of Code Bootcamp by ensuring that the tech industry is doing everything it can to promote accessibility and inclusion. Her work at B13 Technology ensures that they are industry leaders in attracting diverse talent which is key to a successful technology company.
As a NED at Birmingham Tech Clare is excited to have the opportunity to promote such initiatives for the whole of the region ensuring that our Tech Eco-system can achieve all the potential that Birmingham and the West Midlands has to offer. Clare also sits on the West Midlands Digital Skills Partnership Board.
Clare won Silicon Canal Graduate Developer of the Year 2017, was a West Midlands Women in Tech finalist 2019 and shortlisted on the Women In Software Power List 2020. Clare is a regular speak and panellist, on radio and at events, and currently forms part of the Tech Talent Charter #DoingItAnyway campaign.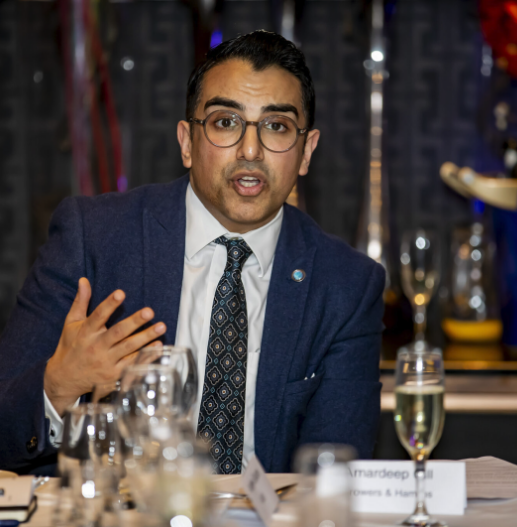 Amardeep is a Partner at Trowers & Hamlins, an international law firm with offices in Birmingham. He advises start-ups, SMEs and enterprise businesses on a range of commercial and IT matters.
He is nationally ranked as an expert in his chosen field and has also been recognised for his market-leading expertise by legal research experts, Acritas.
Amardeep has extensive experience across a range of sectors including digital technology, leisure, telecoms, transport, health, education, outsourcing, regeneration and aviation.
He advises on joint ventures, public/private partnerships, complex supply chain arrangements, regulatory matters and large-scale procurement exercises.
He has a passion for smart cities – and the way that tech and data analytics will help shape the future.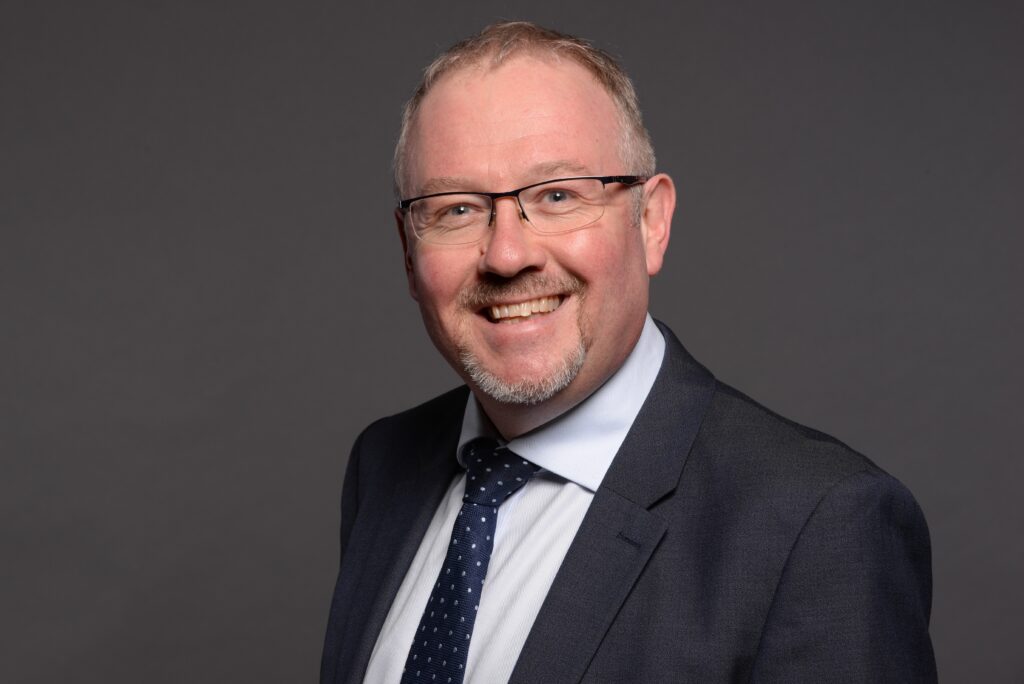 Mark is Aston University's first-ever Executive Director of Business Engagement. Mark takes strategic responsibility for all business engagement activities at the University and showcases the commercial benefits of working with Aston to business, professional and public sector organisations. This includes Aston's business growth programmes, student placements, knowledge transfer partnerships (KTPs), and other initiatives.
Mark also oversees the development of degree apprenticeship programmes, where students work and study over the course of their degree gaining the exact skills their employer needs. Aston has been a trailblazer for this growing trend in higher education and was the first university in the UK to produce degree apprenticeship graduates.
Mark joined Aston from Birmingham City University where he was Director of Enterprise and Employability. His career has involved working across government, regeneration and online education taking on big projects including establishing new airports and fostering enterprise in inner-city areas.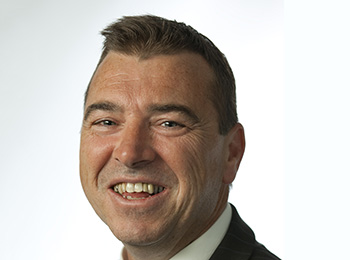 Julian is Deputy Vice-Chancellor (Research, Innovation and Enterprise) at Birmingham City University. He is a Professor at BCU, an Emeritus Professor at Plymouth University, Visiting Professor at BML Munjal University, and a Visiting Professor at LP University in India. He has an extensive track record in designing, developing and leading flagship programmes, projects and partnerships.
He's founded and led several Research Centre's and Institutes and led numerous national and international initiatives including, the Munjal/BCU Centre of Innovation and Entrepreneurship in India and co-founded the world's first Centre for Brexit Studies (CBS) and leads the flagship Arts Council and government-backed STEAMHouse initiative.
Julian was recently appointed to the Governments Strategic Trade Advisory Group as the UK's academic member informing HM Governments Trade strategy and policies. He has worked with and advised a number of Government departments and agencies including, Cabinet Office - where he was an advisor for Wave 2 City Deals.
He is a Non Executive Director and Chairman of several private sector companies and public sector boards and committees. He is a Trustee of the Millennium Point Trust, Creative Industries Federation UK Council; Director of the Greater Birmingham and Solihull Institute of Technology; Advisory Board member for Innovation Birmingham and a member of the West Midlands REDI Advisory Board, Innovation Board member and West Midlands India Partnership Board member and an Advisory Board Member of Amity University – India.
He is a Sector Champion for Emerging Technologies and Innovation Sub-Board member of the Greater Birmingham and Solihull Local Enterprise Partnership, as well as, a Non-Executive Director of Birmingham Tech; member of the Innovation Birmingham Advisory Board and a former CBI Council member for the Midlands as well as President for the Transatlantic Chamber of Commerce. Julian was awarded in 2018, the Chamber of Commerce Presidents Medal for impact in the West Midlands business community. Julian works closely with government departments and agencies and has represented both the Midlands and the UK on international partnership and trade missions.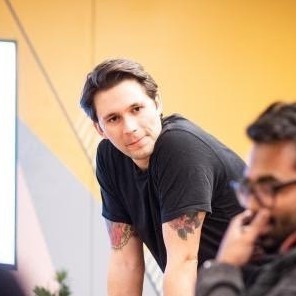 Jay specialises in working with early-stage tech startups looking to grow, scale and raise. Jay was a key figure through the digital edtech wave of 2014-17 as a cofounder of LearnMaker, the UK's first edtech change management company. After delivering a number of groundbreaking projects in digital transformation, Jay was appointed as a Specialist Advisor to The Department of Education, supporting the digital transformation strategy across the UK education system. As CEO of LearnMaker, he developed partnerships with Apple, Google and Erasmus. In 2017, Jay joined Arbor Education to lead the scale-up of their SaaS platform. Within 18 months Arbor was the fastest-growing company in its category.
While Jay no longer exclusively works in edtech, he still remains passionate about the sector and has published 2 best-selling books. He gave up the London commute in late 2019 but continues to consult with companies in the capital as well as those from overseas looking to enter the UK market.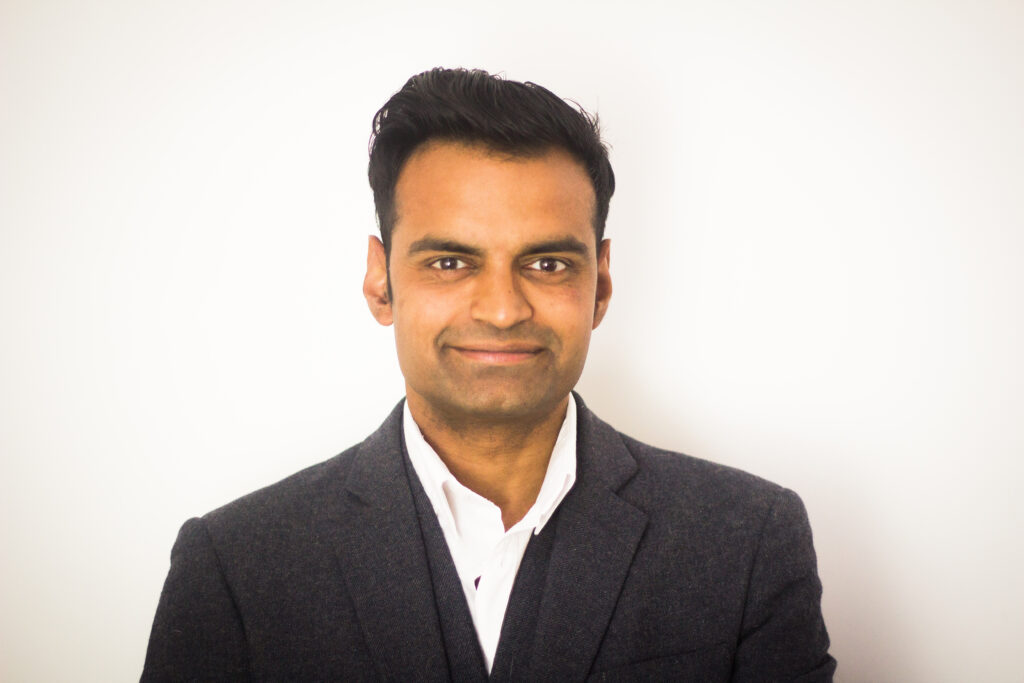 After graduating in law, Dan enjoyed a successful career in recruitment. However, over several years Dan became increasingly frustrated and disenchanted with the industry and in 2019, he became the proud Founder of CX Squared. The Company was created out of a burning ambition to establish an organisation that is a community-focused talent business, meaning it gives back first.
The emphasis on community is at the heart of the enterprise by helping to support and inspire the 'Next Generation' of tech talent through various community programmes and places the emphasis on both a client and candidate's customer's journey through each stage of the hiring process.
With a keenness on bridging the digital skills gap in Birmingham and the West Midlands, Dan created The Brum Muse with the aim of putting in place a framework with clear objectives and actions to help young people at schools, improve diversity for people of colour and create an equal platform for people from deprived areas of the city.
Working with the Council and the WMCA Dan is seeking to help bridge the digital skills gap with different initiatives, having gained interest from different local authorities with a view of developing The Brum Muse to be the go-to place for digital skills.
Dan is a champion advocate of encouraging people to talk about the topics that really matter. He strongly believes that "together we are stronger, meaning we can strive to achieve more, but only if we work collaboratively and not against each other."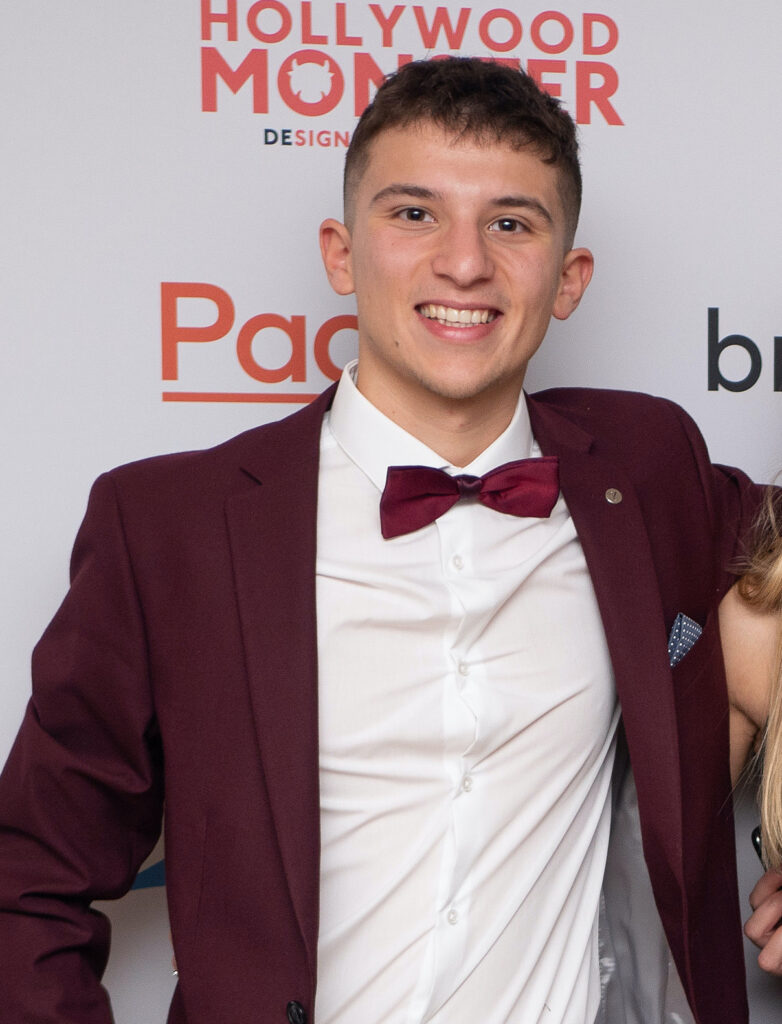 Johnathan is a 2020 graduate of Nottingham Trent University, with a degree in Business Management and Entrepreneurship. He joined Birmingham Tech in August as the Events Executive and organised Birmingham Tech Week from start to finish. Johnathan is now the Engagement Executive for Birmingham Tech where the role includes content marketing, social media management, website management and more.
Johnathan's previous work experience includes a year-long placement at Enterprise Rent-A-Car and two years part-time at Evans Cycles. In these roles, he picked up a lot of skills, including communication, sales and leadership.
When he isn't working, Johnathan is a keen cyclist, enjoys watching football and Formula 1 and spending time with his family playing board games.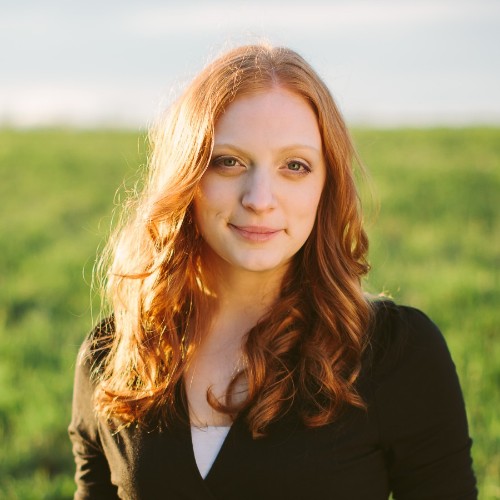 Originally from the United States, Devon Geary leads Birmingham Tech's Tech for Good community. She also convenes This Is Our Brum, a cross-sector collaborative Tech for Good community that launched during Birmingham Tech Week 2019 and that continues to make a positive social impact across the city. She is a member of The Brum Muse, and she co-facilitates Diversity in Tech Brum alongside Dan Hoff-Rodrigues, Birmingham Tech's Digital Skills Lead.
Since earning her MA in Shakespeare and Creativity in 2018, Devon has become a passionate advocate of Birmingham's Tech scene, and she evangelises about the region to anyone who will listen, including her fellow Tech Nation Global Promise and Global Talent visa holders.
Don't let her American accent fool you. Devon is a Brummie at heart, and she is passionate about celebrating the city's Tech scene, inspiring the next generation into Tech, and facilitating dynamic cross-sector collaborations that shape the city's future for decades to come.
When she's not telling people how amazing Birmingham is, she can be found making new connections, championing a diverse and inclusive ecosystem, and contributing to projects that use Tech for social good.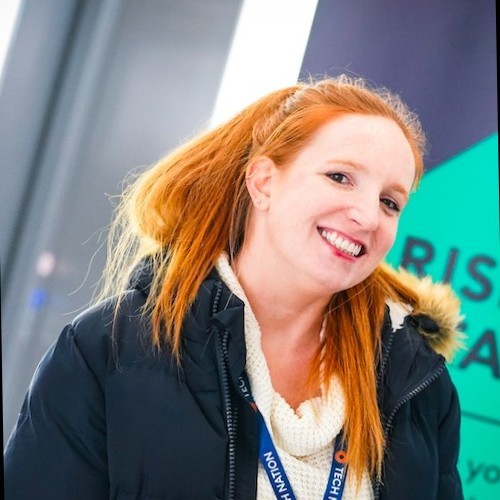 Naomi has been working in the tech scene in Birmingham since 2014, initially with Innovation Birmingham's early-stage tech incubator, and currently with Tech Nation as Entrepreneur Engagement Manager for the Midlands.
Naomi is also a leader with Silicon Canal and Equality and Diversity Community Lead at Birmingham Tech. Her network and experience in supporting tech businesses puts her in a position to signpost, introduce and advise founders to help build and scale their businesses successfully.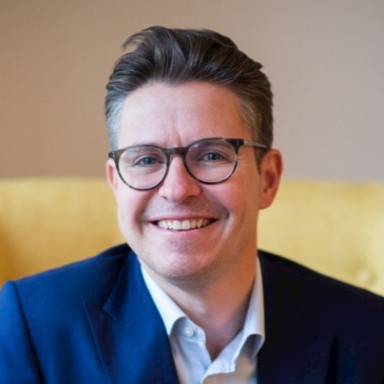 Chris Blackwell is the CEO of Purpose Led Performance (PLP) a consultancy that provides leadership development and performance consultancy to ScaleUps and purpose driven businesses.
Chris has had significant experience in high-growth companies. He joined Ingeus in 2003 in a front-line role and progressed to be the Deputy CEO in six and half years. Chris spent ten years at Ingeus and helped them to grow from revenues of £4m to £120m and in 2011 Deloitte acquired a 50% stake in the business.
In 2012 Chris became the UK Managing Director for a NYSE listed US Company, MAXIMUS, and helped them grow their UK revenue from £25m to £170m in under four years, through a mix of organic growth and acquisition.
Those experiences inspired the S.W.I.F.T model for sustainable growth, which sets out the foundations for successful growth and the five key-skills and stages of growth. Chris believes the foundations of sustainable growth are Purpose, Ambition, Culture and Talent. The five key skills are Strategy, Winning business, Implementing Growth, Fulfilling your promises to your customers, and Transitioning your business to the next level.
In 2020 Purpose Led Performance and Chris have worked directly with over 40 senior leaders, and supported them in a variety of areas including leadership, culture development, growth strategies and performance development and improvement.
Chris's first book, 'Purpose First – the vital ingredient for swift and sustainable growth' will be published in 2021.