Build an E-Commerce Eco System That Provides a Killer Customer Journey
Have you ever been to a website and purchased something only to discover that all that company wanted was your money and to send you on your way? Yeah me too! That is why we created the E-commerce Ecosystem.
The E-commerce Ecosystem is exactly that, a method to bring all of your customer contact, all of your methods of promotion and all of your aftercare into one easy to follow structure that gives your customer a full experience and not just a 'Thanks for buying… now off you pop!'
Imagine if you could reduce your returns rate, increase your repeat purchase rate, rescue abandoned carts and cut your customer questions down to a minimum. This will give you more money in the bank, less admin and your team more time to promote your products and services.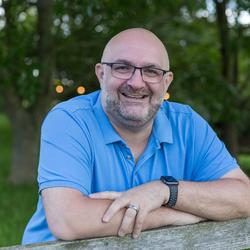 Steve Hooper
Director
SiteGeek
Our headline sponsor
NatWest is the UK's biggest supporter of SMEs, and as part of this we are committed to removing barriers and providing more opportunities to help companies grow. Our services include traditional bank lending, bespoke support for entrepreneurs, and working with a range of partners across sectors to ensure businesses thrive.
Enterprise is central to our purpose-led strategy, and we have developed a range of programmes to enable business owners to succeed. We have over 500 accredited Women in Business specialists across the UK and have supported more than 19,000 entrepreneurs through our Business Builder and Accelerator programme. Our Dream Bigger initiative has been created to encourage young women in UK secondary schools to consider STEM subjects and Entrepreneurship as a career option.
NatWest's Business Builder and  Entrepreneur Accelerator programmes are offered free of charge to support the crucial Tech segment, helping these businesses start, scale and succeed. Our Accelerator was recently voted the Number 1 Accelerator for Growth in the UK, by independent consultancy Beauhurst.