Build & Scale up a Tech Business without writing any code
When we talk of a tech business, we visualise young nerdy programmers who will sit in a large room, with headphones on – as we saw in The Social Network movie.
However, the tech world has moved on. Now, it is all about problem-solving for either businesses or individuals. Ideally both. Key questions are scalability of the business, target market size and time/cost to market to validate the solution.
Dynamatix has built a revolutionary low code platform, Catura®, that has been used successfully by startup tech companies as well as established businesses to rapidly launch and validate their product-market fit and then scale up their businesses. Catura® provides out-of-box solutions such as Flexy (zero-code workflows and dashboards), Interact (plug-in telephone, WhatsApp, Messenger, SMS and email connections into your solution with zero programming), Brain (reads emails & documents to grab key data and initiate workflows) and others.
We will use this session to provide an overview of Catura®, how it can be applied to different problems that need tech solutions and how we work with entrepreneurs and businesses. We will also go through case study like IE Hub, a fast-growing fintech business built on top of Catura®, that has now been selected for Tech Nation's Fintech 3.0 cohort.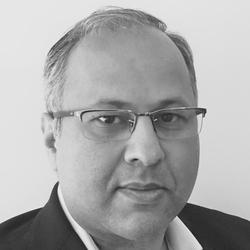 Kapil Maden
CEO
Dynamatix Ltd
Our headline sponsor
NatWest is the UK's biggest supporter of SMEs, and as part of this we are committed to removing barriers and providing more opportunities to help companies grow. Our services include traditional bank lending, bespoke support for entrepreneurs, and working with a range of partners across sectors to ensure businesses thrive.
Enterprise is central to our purpose-led strategy, and we have developed a range of programmes to enable business owners to succeed. We have over 500 accredited Women in Business specialists across the UK and have supported more than 19,000 entrepreneurs through our Business Builder and Accelerator programme. Our Dream Bigger initiative has been created to encourage young women in UK secondary schools to consider STEM subjects and Entrepreneurship as a career option.
NatWest's Business Builder and  Entrepreneur Accelerator programmes are offered free of charge to support the crucial Tech segment, helping these businesses start, scale and succeed. Our Accelerator was recently voted the Number 1 Accelerator for Growth in the UK, by independent consultancy Beauhurst.