Can a local digital currency support innovation and collaboration between entrepreneurs in Birmingham?
Over the past ten years, there has been a growing interest in alternative currencies, specifically cryptocurrencies such as Bitcoin and its blockchain technology. A study from the University of Birmingham suggests that these models aren't very useful for entrepreneurs in Birmingham. The research identified an alternative model called Sardex that launched in 2010 in Italy. Sardex provides a business-to-business local currency that increases the liquidity available to entrepreneurs and connects them with new business opportunities. It is now being used by over 15,000 small businesses across Italy and facilitates €100millions-worth of transactions each year.
The event will provide an overview of alternative currencies, including Bitcoin, and outline their limitations in supporting local entrepreneurs. It will detail findings from the University project's fieldwork in Italy that investigated how Sardex supports innovation and collaboration between local entrepreneurs. Finally, it will introduce Parity Network, a spin-out project from the study that launched a local currency and marketplace in Birmingham in June 2020. Parity is now increasing the liquidity available to twenty-two small businesses and connecting them with new business opportunities.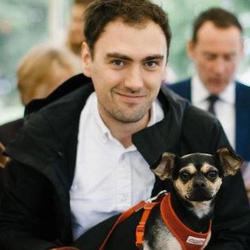 Stuart Bowles
Co-Founder
Parity Network Ltd
Our headline sponsor
NatWest is the UK's biggest supporter of SMEs, and as part of this we are committed to removing barriers and providing more opportunities to help companies grow. Our services include traditional bank lending, bespoke support for entrepreneurs, and working with a range of partners across sectors to ensure businesses thrive.
Enterprise is central to our purpose-led strategy, and we have developed a range of programmes to enable business owners to succeed. We have over 500 accredited Women in Business specialists across the UK and have supported more than 19,000 entrepreneurs through our Business Builder and Accelerator programme. Our Dream Bigger initiative has been created to encourage young women in UK secondary schools to consider STEM subjects and Entrepreneurship as a career option.
NatWest's Business Builder and  Entrepreneur Accelerator programmes are offered free of charge to support the crucial Tech segment, helping these businesses start, scale and succeed. Our Accelerator was recently voted the Number 1 Accelerator for Growth in the UK, by independent consultancy Beauhurst.