CodeYourFuture – fighting inequality in the developer community and broader society
CodeYourFuture is a non-profit coding school for disadvantaged people – this can include refugees, asylum seekers, ex-offenders, those living below the poverty line and others. We teach people to code, support their personal development and help them find jobs in tech. Hear inspirational stories and see presentations from our students who have overcome adversity and are now on their way to becoming full-stack developers.
Also – find out what our plans are for the local tech community, how you can get involved and ask questions to our amazing students and volunteers.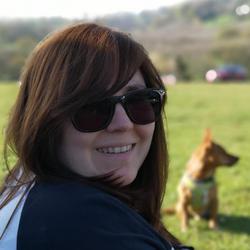 Claire Bickley
Regional Manager – West Midlands
CodeYourFuture
Our headline sponsor
NatWest is the UK's biggest supporter of SMEs, and as part of this we are committed to removing barriers and providing more opportunities to help companies grow. Our services include traditional bank lending, bespoke support for entrepreneurs, and working with a range of partners across sectors to ensure businesses thrive.
Enterprise is central to our purpose-led strategy, and we have developed a range of programmes to enable business owners to succeed. We have over 500 accredited Women in Business specialists across the UK and have supported more than 19,000 entrepreneurs through our Business Builder and Accelerator programme. Our Dream Bigger initiative has been created to encourage young women in UK secondary schools to consider STEM subjects and Entrepreneurship as a career option.
NatWest's Business Builder and  Entrepreneur Accelerator programmes are offered free of charge to support the crucial Tech segment, helping these businesses start, scale and succeed. Our Accelerator was recently voted the Number 1 Accelerator for Growth in the UK, by independent consultancy Beauhurst.