Unlocking Instagram for businesses
Instagram is the home of visual expression. And with over 80% of the platform's 1 billion users making decisions to purchase products and services based on the content they see, there is a wealth of opportunities for businesses of all shapes and sizes.
In this workshop, Facebook-accredited trainer David Glenwright will explore how Instagram has evolved into an effective platform for businesses to present themselves, build audiences and sell products. We will look at how companies are optimising profiles and the techniques that are used to create engaging content. We will also look at some of the latest tools and features introduced to the platform, and discuss where Facebook plans on taking Instagram over the next year.
Participants will leave the session with a series of easy to achieve actions to improve their Instagram presence, as well as a host of links and resources to further their learning.
This session will be delivered as part of Facebook's She Means Business programme, run in partnership with Enterprise Nation, to support entrepreneurs in using the Facebook family of platforms.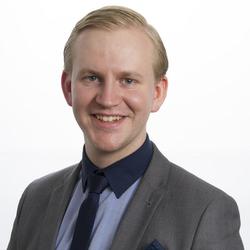 David Glenwright
Head of Training
JC Social Media
Our headline sponsor
NatWest is the UK's biggest supporter of SMEs, and as part of this we are committed to removing barriers and providing more opportunities to help companies grow. Our services include traditional bank lending, bespoke support for entrepreneurs, and working with a range of partners across sectors to ensure businesses thrive.
Enterprise is central to our purpose-led strategy, and we have developed a range of programmes to enable business owners to succeed. We have over 500 accredited Women in Business specialists across the UK and have supported more than 19,000 entrepreneurs through our Business Builder and Accelerator programme. Our Dream Bigger initiative has been created to encourage young women in UK secondary schools to consider STEM subjects and Entrepreneurship as a career option.
NatWest's Business Builder and  Entrepreneur Accelerator programmes are offered free of charge to support the crucial Tech segment, helping these businesses start, scale and succeed. Our Accelerator was recently voted the Number 1 Accelerator for Growth in the UK, by independent consultancy Beauhurst.