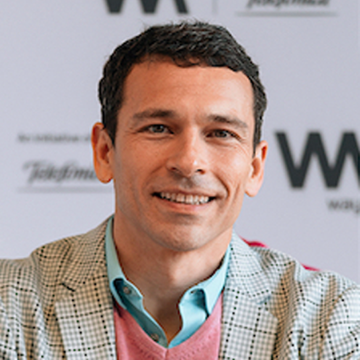 Bruno Moraes, Country Manager, Wayra UK
Bruno is the Country Manager at Wayra UK, working to find great start-ups and connect them to Telefónica. Bruno Moraes has vast experience working as an entrepreneur, investor and working with the telecom's industry. He has the perfect mix to act as a translator between both corporates and start-ups. Before joining Wayra, Bruno was an entrepreneur for 12 years in the energy and telecom sectors.
His latest start-up role was as Co-Founder and COO of Beegol, a start-up that uses machine learning to help telecom companies to improve their broadband and WiFi services. Earlier in his career, Bruno was a management consultant for almost 10 years with McKinsey & Company where he worked in several markets in South America and Europe, which were mostly in the telecom sector.
WATCH THEIR SESSION