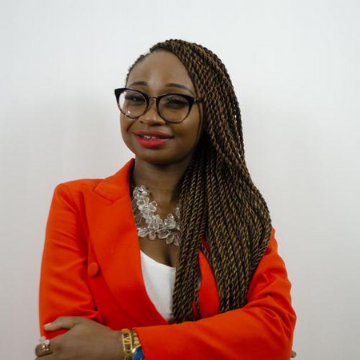 Oyinkansola Adebayo, CEO & Co-Founder, Niyo Enterprise and Black Codher
Oyinkansola runs a multi-faceted organization called Niyo enterprise, a company that specializes in using creative tools such as hair, beauty, tech and community development to economically empower black women. This organisation currently has two brands: Niyo Hair and Beauty and Niyo Network. Niyo Hair and Beauty is a technology-driven mobile afro hair and beauty service that services 350 clients across the midlands whilst economically empowering hairstylists. Niyo Network exists to economically empower black women to pursue their business ideas and career aspirations.
She is currently empowering 50 black women to become full-stack developers through the "black codher" bootcamp project, one of the projects under Niyo network. Her work has been recognised in BBC News, The Voice, Metro, Black Beauty and Hair Magazine, Nottingham Post and many more. She has a BA in Economics and Management from Nottingham Business School and an MSc in Development Economics. She is particularly passionate about addressing poverty especially amongst black women and using disruptive and high-value tools to transform the lives of black women across the world through helping black women secure employment opportunities that would have been just a dream without the skills and tools we would have provided them.
WATCH THEIR SESSION