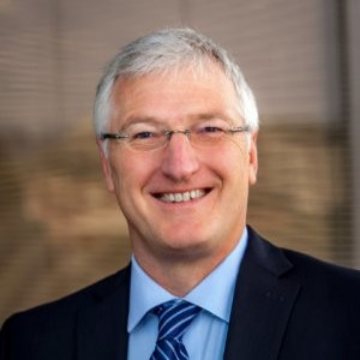 Thomas Blood, Digital Innovation Leader, Amazon Web Services
A veteran technology leader, Thomas has held executive positions at several organisations, large and small, in the private and public sector. He is a frequent speaker and advocate on what it takes to successfully navigate a cloud journey. Well-versed in multiple languages, including English, German, Spanish, and some French and Arabic, Thomas has an affinity for international cultures, which he brings to bear when advising global clients. He was the first leader to introduce cloud at Experian, at a time when the company had a "no cloud" mindset, challenging entrenched ideas about digitisation. In his role as AWS Digital Innovation Leader for EMEA, Thomas draws from his business, technology, and military experience to guide customers on defining how they can bring their cloud strategies to life through practical and achievable strategies.
For Thomas, a cloud-first or cloud-native-first strategy does not get real until you define the "how", which is exponentially bigger than the technology alone. It's ultimately about culture, change, and transformation. It's about the people that need to work together to enact change, all the way from defining a business case, to getting executive buy-in, assessing the skills needed in the new world, communications to keep everyone informed, and much more. When customers ask him how do they know if they are ready for cloud, he notes that perhaps a better question to ask is, how do I get started with cloud? This was his approach while VP of Technology at Experian, where he recognised waiting was not an option, and starting now was an imperative that could not be ignored, even in a company with a clearly defined "no cloud" policy.
WATCH THEIR SESSION