Tech and Digital organisations from across the region are being urged to support Impact Challenge.
The programme aims to support under-represented students/graduates who are at risk of unemployment/under-employment and help them find higher-skilled work. The collaborative initiative, delivered through Transformation West Midlands, a partnership project between three West Midlands based universities: University of Birmingham, Newman University and University College Birmingham, is looking for technology-focussed and digital businesses to get involved.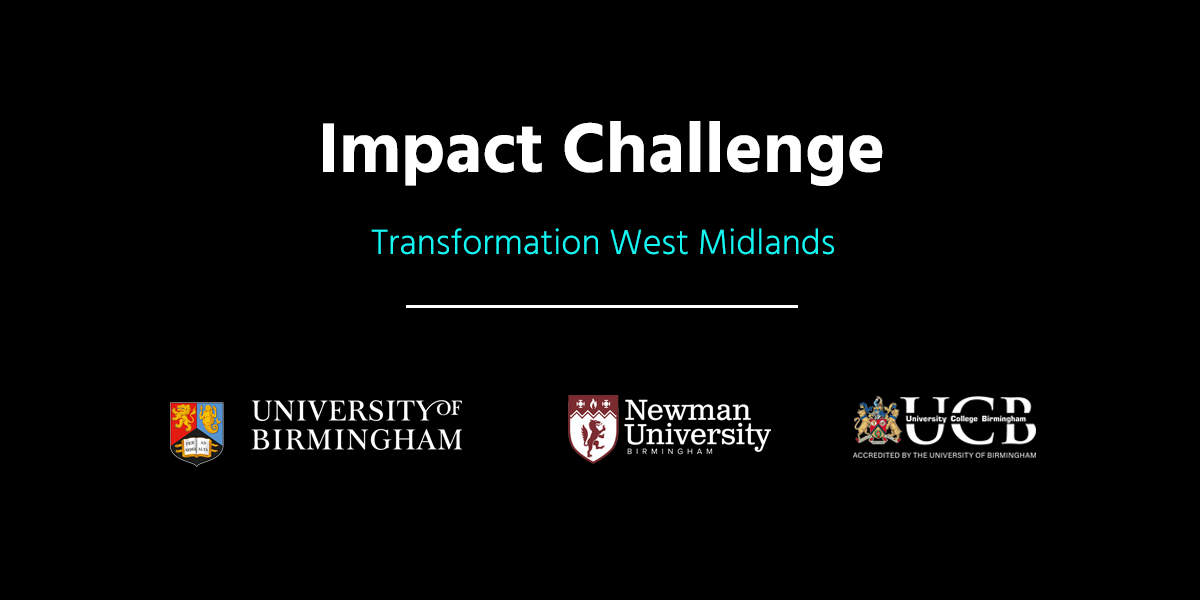 Impact Challenge is a week long employer led challenge held in June 2021 whereby groups of student/graduates solve real-life problems/challenges as posed by local organisations.
Nicola Dandridge, Chief Executive of the Office for Students, commented:
"Graduates should not have to move to London to get good jobs. It is essential that those who stay in their home towns and cities can enter high-skilled work and are not locked out of the graduate labour market."
The project aims to:
Expose our students/graduates to opportunities and exciting developments/growth sectors in West Midlands the region
Enable our students/graduates to make an impact on local social/community focused projects
The experience will prove to be invaluable for students/graduates by allowing them to develop key skills which they can add to their CV and talk about in future recruitment processes, giving them the much needed edge in what is currently a tough jobs climate.
Benefits for organisations include: 
Increasing awareness and visibility of your company leading to greater future engagement from students/graduates

Get 'free' advice on a real business challenge/problem from a diverse group of students/graduates, with very little commitment from your side (free training is offered by the project)

Provide experience and skills development to those who have a lack of it to help take them to the next step of their professional journey

An opportunity to actively promote your company's opportunities to a large talent pool/across 3 West Midlands based universities 
If you would like to find out more, please contact the project manager, Amrit Sandhu, by Wednesday 10th March 2021 to find out more: [email protected]