With digital poverty on the rise, Qasim Majid (Former President of the ABCC) has set up Wowdot CIC to help more families get connected. The launch of Wowdot CIC coincides with its first-ever campaign, "Connect_In", which will provide one thousand families with internet access and devices. The organisation has already begun work, donating laptops and twelve months internet access to the most vulnerable children across the region.
The organisation was formed after Qasim Majid, who has recently been appointed to join the board of The Child Poverty Action Forum, wanted to help disadvantaged young people get online so they could continue their education and engage with their peers.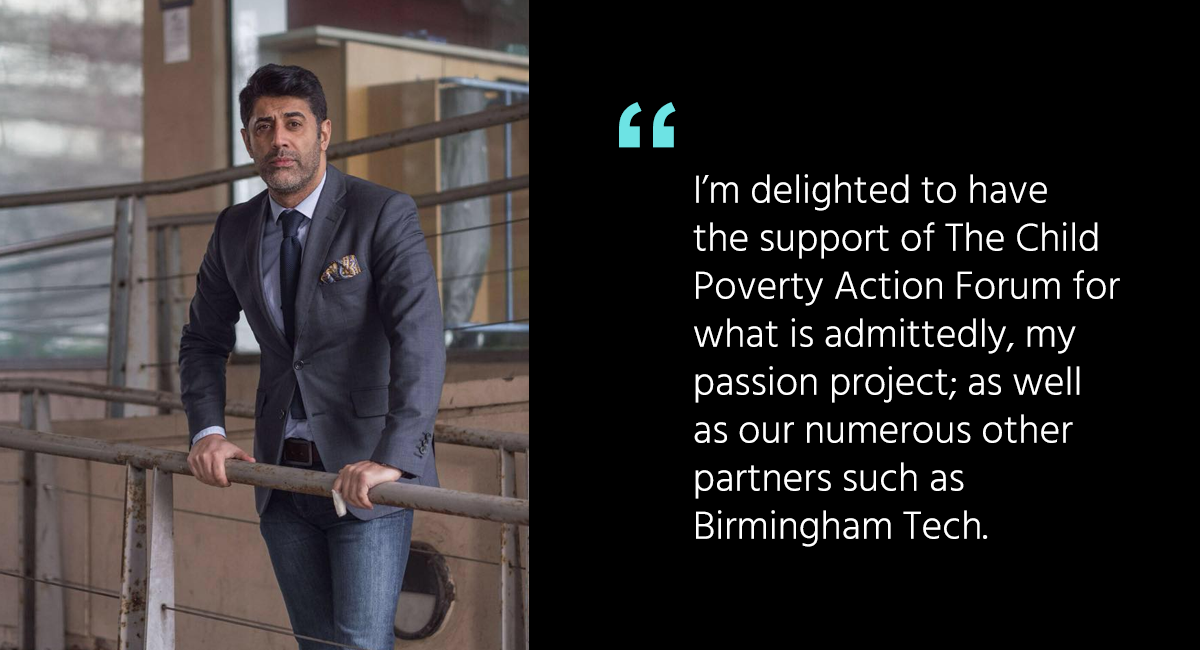 Qasim commented:
"We understand that the closure of schools has been a challenge for all young people. However, those from the poorest families are suffering considerably, due to digital exclusion, social isolation, and a lack of mental stimulation.

The issue of digital poverty has been present far longer than any pandemic; however national lockdowns have certainly painted a deeply saddening picture of what the future of these young people could potentially look like, if we don't step in to help now.

In light of this, I'm delighted to have the support of The Child Poverty Action Forum for what is admittedly, my passion project; as well as our numerous other partners such as Birmingham Tech.

This is an incredible cause, and it's no surprise that we've already gathered so much positive attention – a huge thank you to every single person who's been involved with helping us achieve our goal."
The Connect_In campaign has brought together a number of influential businesses to help tackle the issue and ultimately eradicate digital poverty across the region.
The organisations involved include Millennium Point, which will be used to distribute the laptops, Social Enterprise REPC Ltd, who will refurbish the devices, Intercity Technology who will provide internet connectivity and Birmingham Tech who will help syndicate communication through it's partner networks and channels.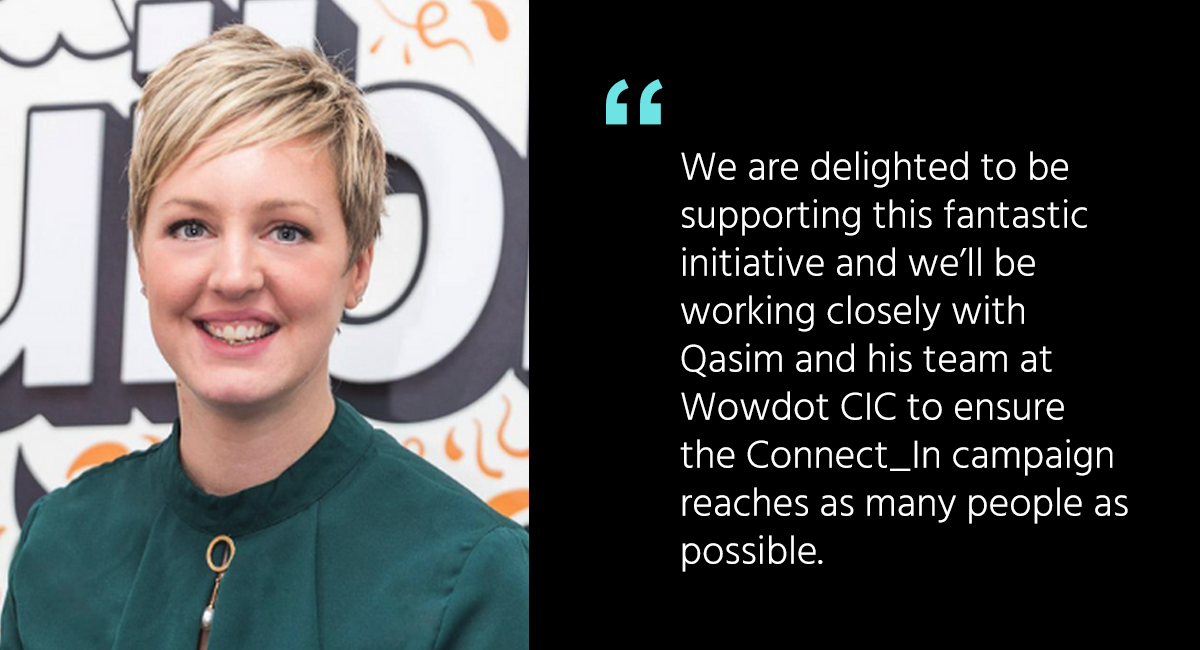 Chair of Birmingham Tech, Kim Leary, commented:
"We are delighted to be supporting this fantastic initiative and we'll be working closely with Qasim and his team at Wowdot CIC to ensure the Connect_In campaign reaches as many people as possible.

Wowdot CIC represents an opportunity for businesses and individuals to come together and help those who need digital access. We are delighted to be a partner and proud of all the wonderful work Qasim has done to get this off the ground."
There are two ways to get involved in the campaign:
Donate your old laptops and PC's

Make a £300 donation which will provide a young person with a laptop and 12-months internet access.
Details on how to get involved can be found here: www.wow-group.co.uk/wowdot
Supporting Organisations: